Perinatal Care for High Risk Mares and Foals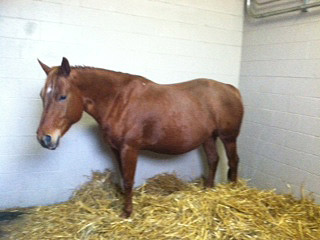 Obstetrical care for high risk pregnancies or for mares that experience complications at the time of foaling is available at the Equine Specialty Hospital.  Services include digital ultrasound of the fetus and placenta, monitoring of hormone levels, controlled vaginal delivery, cesarean section and intensive care with round-the-clock monitoring.

For High Risk Mares & Foals:
Perinatal routine foaling services are also available.