Equine Specialist
Dr. Nate McClellan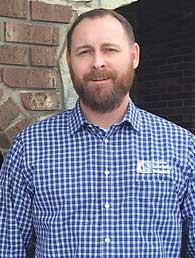 Dr. McClellanDr. Nate McClellan grew up in Gilbert, Arizona where he started working for an equine veterinarian when he was in the 8th grade. He graduated from Kansas State University College of Veterinary Medicine in 2007 and completed an internship in sports medicine and surgery at Oakridge Equine Hospital in Edmond, Oklahoma. Following his internship Dr. McClellan work as an ambulatory and thoroughbred sales veterinarian in Lexington, Kentucky for Equine Medical Associates.
In 2009, Dr. McClellan started a three year surgical residency at The Ohio State University where he obtained advanced training in all aspects of equine surgery and lameness. Dr. McClellan also completed a Master's degree with an emphasis on equine upper respiratory surgery during his time as a Buckeye. Following completion of his residency in 2012 Dr. McClellan spent a year in central California where he achieved Diplomate status in the American College of Veterinary Surgeons before moving back to Arizona in 2013.
Although Dr. McClellan enjoys all aspects of surgery, he has a special interest in orthopedic surgery, respiratory surgery, and minimally invasive laparoscopic procedures. His areas of interest include but are not limited to arthroscopy, fracture repair, and regenerative medicine (stem cells, PRP, IRAP) for soft tissue injuries and osteoarthritis. Dr. McClellan also has a strong interest in sports medicine, lameness, ultrasonography and advanced diagnostic imaging.